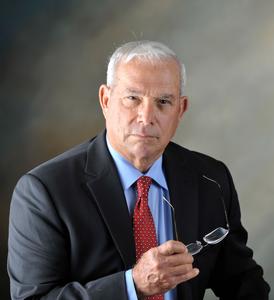 PETER D. AIKEN
Current and Former Bar Admissions
•Florida, 1971 •Colorado, 1986
•Montana, 1993
•Wyoming, 1994
•U.S. District Court Middle District of Florida, 1983
•U.S. District Court Southern District of Florida, 1972
•U.S. Court of Appeals 11th Circuit, 1981
•U.S. Court of Appeals 5th Circuit, 1981
•U.S. Court of Appeals 3rd Circuit, 1982
•U.S. Court of Appeals 4th Circuit, 1984
•U.S. Supreme Court, 1975 Education University of Miami School of Law, Coral Gables, Florida J.D. – 1971 Juris Doctorate degree in Law University of South Carolina, Columbia, South Carolina B.S. – 1965 Major : Bachelor of Science in Accounting Professional Associations and Memberships •AVVO AV | Peer Review Rated for Ethical Standards & Legal Ability | Preeminent
•Florida Association of Criminal Defense Lawyers
•Sarasota County and Manatee County Bar Association
Past Employment Positions
•U.S. Treasury Department / IRS Intelligence, Special Agent, 1965 – 1971
•U.S. Department of Justice, Trial Attorney, 1972 – 1973
•Cohen & Hogan, Miami FL, Trial Attorney, 1974 Contact me today for a free consultation at (941) 366-3506 .
All Replies Are Confidential: Comments are to my E-mail only. When you click Post Comment or Reply ,it only goes to my confidential e-mail.
I will contact you promptly.
Please leave how you want to be contacted and your contact information.
Again all information is confidential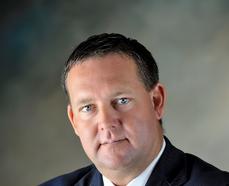 SEAN C. O"HALLORAN
Bar Admissions
• Florida, 2000
• U.S. District Court Middle District of Florida, 2005 Education
• Florida Coastal School of Law, Jacksonville, Florida o J.D.
• Florida State University, Tallahassee, FL o B.A. – 1996 o Major: Communication Management
Major: Business Management Professional Associations and Memberships
• Florida Association Criminal Defense Lawyers, Member, 2006 – 2008 Past Employment Positions • State Atty. Office, Lee County, Assistant State Attorney, 2000 – 2002
• State Atty. Office, Charlotte County, Assistant State Attorney, 2002 – 2003